Take a minute and really think about it.
Okay.
Are you done yet?
It is really a profound statement! All too often, I don't make something because I'm too afraid of how it will turn out. I just need to toss all those fears aside and simply "Make It and Love It." At least I created something, right?
See. Profound.
The first time I saw Ashley's blog, I immediately loved it. Her sense of style is bright, fresh and inviting. All too often, I wish she could come over to my house and spruce it up with her creative genius.
Have you been following her "
Decorate My Home
" series? I have. So many beautiful things.
I love the bright, yellow flower with the black and white backdrop.
It's been so much fun reading and seeing her decorate parts of her home.
And . . .
Ashley shares her wisdom so you can too.
One of my absolute favorites about her blog are her
sewing tips
. I even have a few of them bookmarked.
Here are my favorites in the clothing, accessories department of her blog: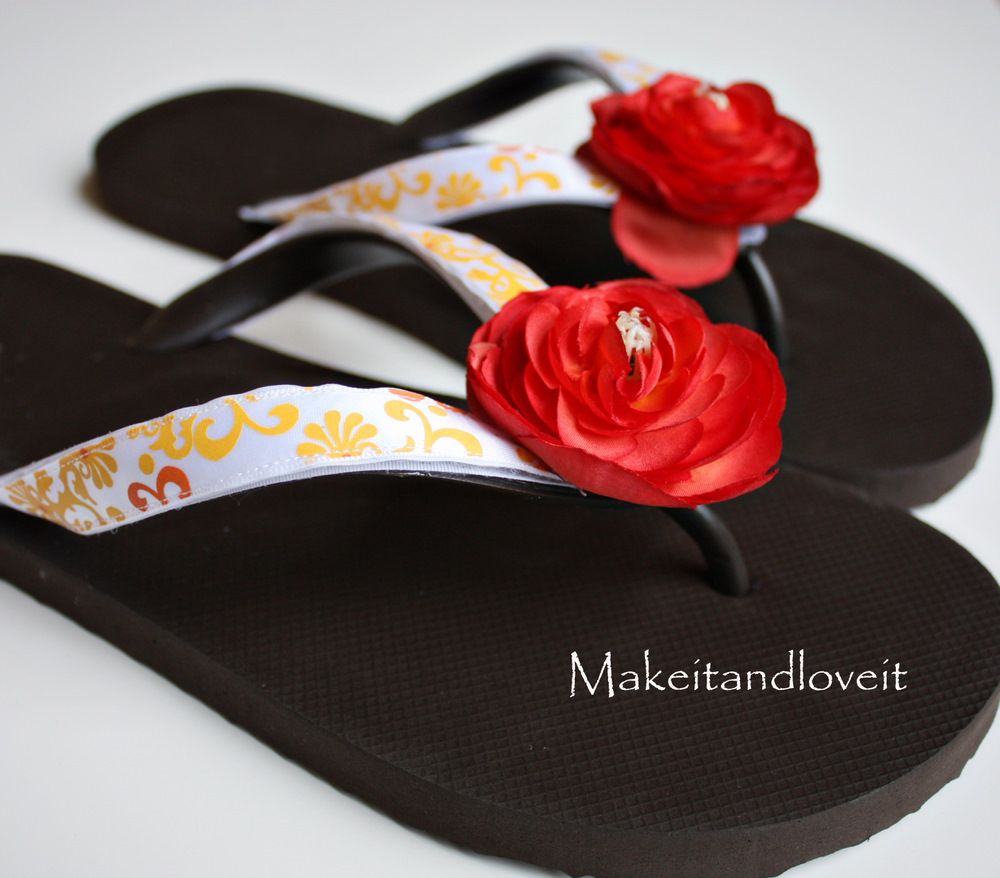 And you have yourself a complete summer outfit!
To find out a little bit more about Ashley, read below:
1. When did you first start sewing and why?
I first started sewing when I was a little girl. My mom always sewed us new Easter dresses each spring and I always wanted to make one too. To satisfy my urge to sew something when I was still pretty small, she would help me sew a pillow case or an apron.....she knew I wasn't ready for a dress. Eventually, when I was about 12 or 13, I began sewing simple dresses or skirts. My sweet momma and all of her patience. Whew, what a woman!
2. Name two sewing blogs you frequent.
Oh, sewing blogs? I love Camille's blog, Simplify found
here
. She is a fantastic quilter (and pattern and fabric designer) and that is a skill that requires so much patience and perfection. Her work is so precise....and her writing is so darn witty and fun. I love seeing what she's working on. And as for another favorite blog....how about a baking one? Bakerella, found
here
. I love her ideas, her skill, her pictures, and her dialogue. It's all so cute and fun....and an area that I'd also like to learn more about.
3. Do you have one thing that inspires you?
I don't think that there's one thing that inspires me. But lately I love vibrant color. All different shades of all different colors. And next winter I'm sure I'll love muted colors again. What's a girl to do? Also, people really inspire me. I love walking around people, watching what they're wearing, the accessories they have on, what they have tied in their hair, what they're carrying, it all inspires me. I love to watch someone walk by, see something that they have on, and try to figure out a way to make my own. Eeeeeh, gets me all excited!
4. When you are not sewing, what do you do?
I'm a mom to 2 wiggly toddlers. It keeps me pretty busy.....but wow, I love munching on little baby cheeks any chance I can get.
5. What do you do to relax?
If it's late at night and the kids are in bed.....I love a good movie or TV marathon with my husband. The jammies are on, things are put away, the treats come out, and our favorite shows that we've missed for several weeks come out!! Ahhhhh.......time to wind down after a long week!
You know what else? I really love walking around busy little shops downtown, looking at things for sale, watching interactions between other shoppers, finding a bargain, and eating dinner in a little restaurant. Love it.....and it helps me forget about whatever else is on my mind or causing any sort of stress. Beautiful way for me to relax!
6. And anything else you want to add!
Need a crafting tip? Never compare your talent to others. We all have different skills but I think it's easy to shy away from trying something, in fear that it won't be good enough. I know, it's so easy to do. I find myself doing this exact thing frequently. But really, let yourself create without any fear of failing.....and that's when the best ideas come.
***
Thanks for the great crafting tip. It's oh so true.
Happy Memorial Day.